We asked our supporters to nominate "Unsung Heroes," people who embodied the spirit of California Clean Air Day through actions big and small that are helping to create clean air in their communities. The responses we received represent a true cross section of the different ways one can contribute to creating clean air in their community.
Congratulations to the students, doctors, community members, lawyers and advocates representing 17 Counties across California who are our Unsung Heroes. Look for a call out for a second round of Unsung Heroes soon.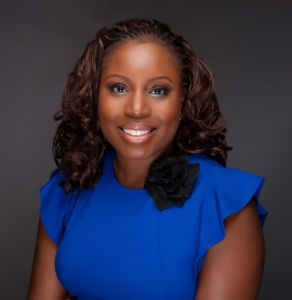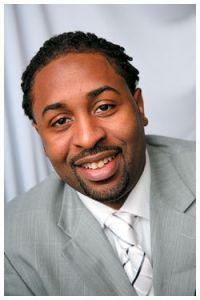 Los Angeles County
Terry Travis and Dr. Shelley Francis — EV Noire
For working to dispel the myth that Black communities are "hard to reach" by demonstrating that they know where to look and how to connect to the values and interests of Black communities and other communities of color.
"They are doing work that needs to be done (and that perhaps no one else is doing) to ensure that Black communities and other communities of color have equitable access to clean transportation, and that these communities are aware of where the opportunities are and how to make use of them."
Deidre Sanders
Los Angeles County
Chandini Singh — Los Angeles County Department of Public Health
For working urgently to act upon the upstream causes of air pollution by taking a holistic approach on the intersection of public health and urban planning. Her presentation at Planning for Public Health: Taking Action Through Policy & Design, APA Los Angeles's first Plan4Health event in 2019 demonstrated her commitment to understanding, evaluating, and acting upon the upstream causes of air pollution.
"Chandini's understanding of the complex combination of community needs, historic inequities, and policy goals is inspiring."
Sam Miyamoto
Los Angeles County
Joy Walters — CHACHA
For tirelessly championing clean air in Altadena, for maintaining a newsletter that educates on Air for providing links to timely actions individuals can take to support legislation as well as contact information for political figures who can be influenced by letter writing and phone calls.
"As an educator and eco-activist, I admire Joy's work immensely. I am often too busy to research air quality issues and to stay abreast of ways I can make a difference. Joy's tenacity and commitment serve to keep me involved and actively supporting legislative changes, municipal awareness and reform and continually learning new information. I find her work to be inspiring and motivating and supportive of me being in action"
Leigh Adams
Los Angeles County
Dr. Jill Johnston and Dr. Myles Cockburn
For providing a valuable intersection between environmental and health justice. Dr. Johnston's work focuses on addressing disproportionate exposures to harmful contaminants that affect the health of low-income communities, essential workers, and communities of color. Dr. Cockburn leads a team of researchers from cancer epidemiology and other fields to determine how cancer surveillance data can best be used for cancer control efforts.
"Dr. Johnston's and Dr. Cockburn's work is pivotal to our goals of identifying communities most impacted by cancer to air toxin correlations and provide highly affected communities with the data they need to demand change from policymakers."
Dan Witzling, American Cancer Society, Los Angeles
"In order to advance Just Transition, it is crucial that frontline communities that are overexposed and under protected to the health harms of pollution communities not only have access to air quality data, but can also own that data to act. Dr. Johnston is working towards making a difference through her commitment to environmental justice and community work and is an academic ally and champion for many of us advocating on the ground."
Paula Torrado Plazas, Physicians for Social Responsibility-Los Angeles
"We believe everyone has the right to breathe clean air. The Healthy Air Alliance is nominating Dr. Johnston and Dr. Cockburn because their work empowers communities to take control of their air quality health impacts, neighborhood by neighborhood, street by street, with the best scientific data."
Jim Kennedy, E.D. Healthy Air Alliance
Santa Barbara County
Linda Krop — General Counsel of Environmental Defense Center
For decades of work defending the environment in Santa Barbara County
"She is clearly the most effective environmental steward in Santa Barbara County, if not the entire Central Coast."
Dan Emmet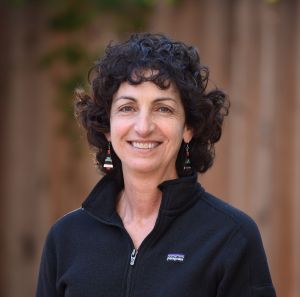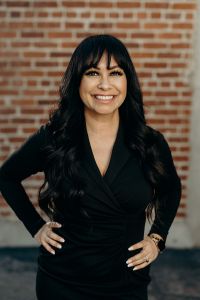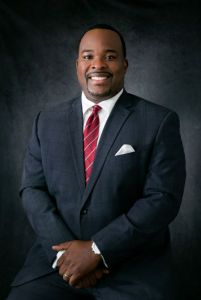 San Bernardino County
Gracie Torres and Channing Hawkins — IE Works
For developing an equitable pathway to a just transition by investing in frontline communities impacted by environmental pollution in one of the most polluted counties in the Country.
"The fight for clean air is reliant on innovation and training that prioritizes frontline communities impacted by pollution. Gracie and Channing are putting forth a groundbreaking effort to reimagine a future for families who are overburdened by the warehouse industrial complex and offering a pathway beyond resiliency and towards sustainability."
Kareem Gongora
Alameda County
Chris Hwang – Walk Oakland, Bike Oakland (WOBO)
For working tirelessly to continue building public awareness for biking and the Spare the Air Program through the ongoing challenging COVID-19 pandemic.
"Chris supported the continuation of sustainable transportation and clean air advocacy through the COVID-19 pandemic by organizing virtual biking events and Spare the Air messaging efforts. She deserves to be recognized for continuing this work as engagement for promoting the benefits of biking in the region have been particularly challenging."
Juan Romero
San Diego County
Leslie Reynolds — Groundworks San Diego
For working tirelessly to improve Chollas Creek watershed and its communities, for activating a network of community members to get involved and push for things that are going to improve the air quality and water quality of the community. For working to activate the next generation of leaders by leading a robust Green Team of diverse high school students from the local community and for pushing to have EVgo install the first DC fast chargers in the community at an ethnic grocery store (Northgate Market) to further bolster EV resources for the community.
"Leslie and her team at Groundworks continue to push the envelope and advocate for environmental change in the community."
Morgan Justice Black
Contra Costa County
Juliana Gonzalez – The Watershed Project Richmond
For continuing to lead the organization through financially challenging times, including working without pay, for her creativity in executing ideas and programs and for being humble, kind and dedicated.
"While she's leading a nonprofit, she is definitely "unsung", a humble, kind, devoted clean environment workhorse, who never seeks the spotlight."
Catherine Rauch
Marin County
Meredith Foster
For being an active member of Corte Madera Climate Action while being a sophomore at St. Ignatius College Preparatory, leading outreach with local schools and forming a team of student ambassadors to raise climate awareness in their own communities.
"Meredith's leadership and commitment to environmental justice extends beyond her own actions. Not only does she lead efforts in Corte Madera, but Meredith also galvanizes her peers to take collective action!"
Mariela Herrick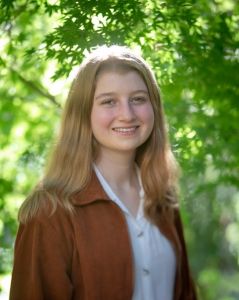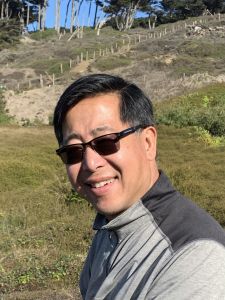 San Francisco County
Darin Ow-Wing – Livable City
For his leading initiatives that make San Francisco safer, healthier and more accessible, in particular during the pandemic where he was instrumental in supporting the Spare the Air program through digital and printed media int the absence of direct "in-person" staffing at events.
"Darin's work to help coordinate the promotion of the Spare the Air program has been critically important in maintaining the District's public outreach and educational efforts through the COVID-19 pandemic."
Juan Romero
San Mateo County
Debbie Mytels
For founding the Peninsula Interfaith Climate Action network and gathering a a diverse community monthly to learn, act and advocate for strong environmental initiatives and policies and for impacting state-wide legislation by providing public comment at hearings and engaging with elected officials on strong climate & clean air legislation.
"I nominated Debbie Mytels for this honor because she pursues any and every opportunity to protect the climate and human health. Whether it's through her active leadership with the Peninsula Interfaith Climate Action network or her behind-the-scenes matchmaking of activists, she is single-handedly creating a healthier and more sustainable world for her neighbors in the Bay Area and beyond."
Liore Milgrom-Gartner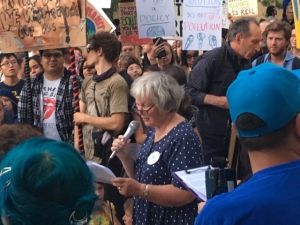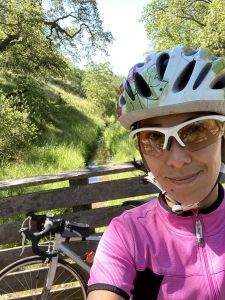 Santa Clara County
Violeta Palatto – Silicon Valley Bicycle Coalition
Violeta serves as a Engagement and Development Officer for Silicon Valley Bicycle Coalition. The organization continued to support its mission through the pandemic even though engagement in this regard can be challenging. Violetta has played a critical role in organizing Spare the Air sponsorship and messaging and deserves recognition for her thoughtfulness and responsiveness in working with community partners, including the Air District.
"Violeta's work though SVBC has been instrumental in promoting the importance of biking and the Air District's Spare the Air air messaging in the region through the COVID-19 pandemic. She has demonstrated herself to be organized, passionate and an important asset for engagement with the agency's community partners."
Juan Romero
Sonoma County
Tim Dye – TD Environmental Services
For his dedication to protecting the members of our most polluted communities.
"Tim is an air quality monitoring expert who combines technological curiosity and expertise with a dedication to protecting the members of our most polluted communities."
Joe Lyou
Inoyo/Mono/Alpine Counties
Peter Hsiao – King and Spaulding LLP
For spending over 20 representing the Great Basin Air Pollution Control District (Inyo, Mono and Alpine Counties) in its efforts to require the City of Los Angeles to control the air pollution caused by its water diversions from Owens and Mono Lakes.
"Mr. Hsiao was the lead attorney for a number of Air Pollution Control Officers and Air Pollution Governing Boards. He has long been the reason for the air district's continued successes. His efforts have been responsible for the reduction of hundreds of thousands of tons of air pollution in California."
Ted Schade
Fresno County
Ruben Rodriguez – Community Air Protection and Clean Air Warriors Project
For being a key staff member within the "Community Air Protection and Clear Air Worriors Project in charge of installing, monitoring, and collection crucial air quality data in rural communities and for his commitment to improve the environmental and climate conditions via monitoring and collecting vital air quality data.
"Without any hesitation, I admire Ruben Rodriguez's determination and unwavering committment to improving the quality of life for the most abandoned "rural" communities. He lives with the utmost respect for nature with a passion and adopted an eco-friendly lifestyle."
Eliseo Gamiño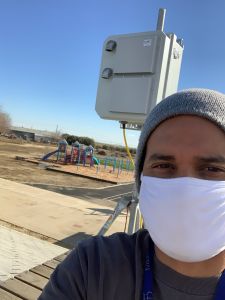 San Bernardino County
Kareem Gongora — County of San Bernardino, Planning Commission and SCAQMD EJAG
For devoting his advocacy to fighting for clean air and standing up for frontline communities. As a newly appointed member of the South Coast Air Quality Management District Environmental Justice Advisory Group, Kareem called for an emergency meeting and streamlined a letter that would ensure a strong Indirect Source Rule, which would hold polluters accountable while helping us move towards a zero emissions future.
"Kareem cares deeply about equity and advocating for justice by centering frontline communities and their needs. He is passionate about outcomes and works tirelessly to elevate those invisible voices and demand a healthy future for our children."
Gracie Torres
Fresno County
Estela Ortega
For dedicating countless hours not only to learning about the harmful impacts of industrial practices, industrial growth, and unhealthy land uses but also for advocating for communities outside of her own, which includes sitting on the AB617 Community Air Protection steering committee as well as working with the Kresge Foundation advocating for the South Central Specific Plan to be more equitable and community focused.
"I nominated Estela because in the time that I have worked alongside her, I have gotten the great opportunity to see her not only grow her own knowledge on the disparate impacts brought by the countless industrial presences in Fresno, but I have gotten to see her advocate for so many others that often do not have the time and access. Her advocacy is strong, unapologetic, and fearless and I am glad to know and work alongside a community member like Estela."
Karla Martinez
Kern County
Caroline Ferrell – Center for Race, Poverty and the Environment
For dedicating decades to fighting for and achieving environmental justice in the San Joaquin Valley.
"Caroline has dedicated decades to fighting for and achieving environmental justice in the San Joaquin Valley. When we lost CRPE founder and EJ leader Luke Cole, Caroline stepped up and took on the task of improving air quality and protecting public health in California's most polluted communities. She did it while staying true to Luke's philosophy of allowing communities to lead in identifying and securing environmental justice needs and solutions."
Joe Lyou
Orange County
Afif El-Hasan – Kaiser Permanente
For recognizing the importance of clean air for the health of his patients.
"Dr. El-Hasan is a pediatric doctor who recognizes the importance of clean air for his patients. He volunteers his time to educating others and advocating for helpful clean air policies."
Joe Lyou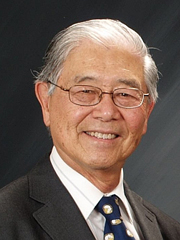 Yolo County
Andrew Frank — UC Davis
For working to make plug in Hybrid EVs a reality for 50 years. Dr. Frank is now 88 and in assisted living, but remains active with www.SPHEVs.org and other PHEV efforts today. He made the first modern PHEV in 1971 and many others after that. His student led teams in the 1990s and 2000s gained great attention to PHEVs as did his work on technical working groups. He develop dozens of patents on PHEVs at UC Davis and in his retirement career.
"Dr. Frank is a Chinese American engineer who has been working to make plug in Hybrid EVs a reality for 50 years. He is now 88 and in assisted living, but remains active with www.SPHEVs.org and other PHEV efforts today. I've worked in the industry for 30 years and recommend we not forget those who came before us."
Dean Taylor