As we approach California Clean Air Day (only six weeks until October 2nd!), organizations across the state are prepping to clear the air. Join them by taking our Clean Air Pledge for organizations or individuals. Here are a three great examples of ways Californians are banding together for clean air:
City of Santa Cruz
The city is launching a multifaceted celebration of California Clean Air Day, including:
Launching a new Ecopass program to give free bus passes to every person who works in downtown Santa Cruz
Hosting a tree planting event
Launching an idle free campus campaign
---
"The City of Santa Cruz's participation in Clean Air Day allows us to amplify the promotion and uptake of actions residents can take to improve outdoor air quality and reduce emissions."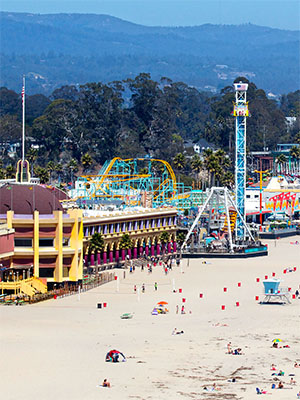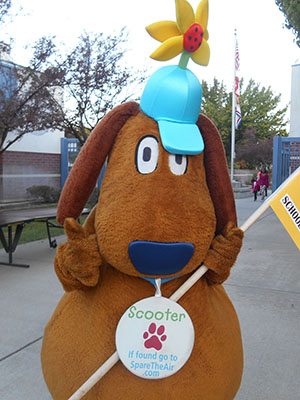 Breathe California
Breathe California is joining together with the Sacramento Air Quality Management District to support the next generation of clean air leaders, hosting a clean air contest for local elementary school children leading up to California Clean Air Day, when they'll hold a high-energy celebration for clean air featuring the region's clean air mascot, Scooter!
Gensler
Gensler is partnering with KCRW to host a panel discussion on clean air for California Clean Air Day, spreading the word about clean air in California.
---
"Gensler is continually evolving our organization and design processes to deliver innovation aimed at helping clients and communities become more resourceful, resilient, and regenerative. California Clean Air Day is important to help bring awareness, education, and change to the built and natural environment. We are excited to use this opportunity to focus on ways we can help."