On October 3, 2018, the Coalition for Clean Air will host the first statewide Clean Air Day. The Committee has a goal of involving 1 million Californians in activities that educate the public and reduce air pollution.
Regional committees in seven targeted communities across the state have been created to support and activate around Clean Air Day. One of these communities is the City of Inglewood and a committee has been working to develop fun and educational activities throughout the city.
The City of Inglewood City Council and the Inglewood Unified School District will both approve a resolution in support of Clean Air Day and encourage city staff, district staff, and Inglewood community members to take the pledge to improve air quality.  The city will also host a celebration for Clean Air Day on October 3rd, 2018 with resources from Southern California Edison, SoCal Gas, the Social Justice Learning Institute, and others. There will also be prizes given to the students who participated in Inglewood's Clean Air Day Art contest.
Inglewood Clean Air Day Event
City Hall's North Plaza
October 3rd, 10:30am to 2pm
Program begins at 11:00am sharp
Join Inglewood to celebrate Clean Air Day:
Art project presentations from Inglewood middle school students
Food trucks
Social Justice Learning Institute
SoCal Gas
Southern California Edison
American Youth Soccer Organization
102.3 KJLH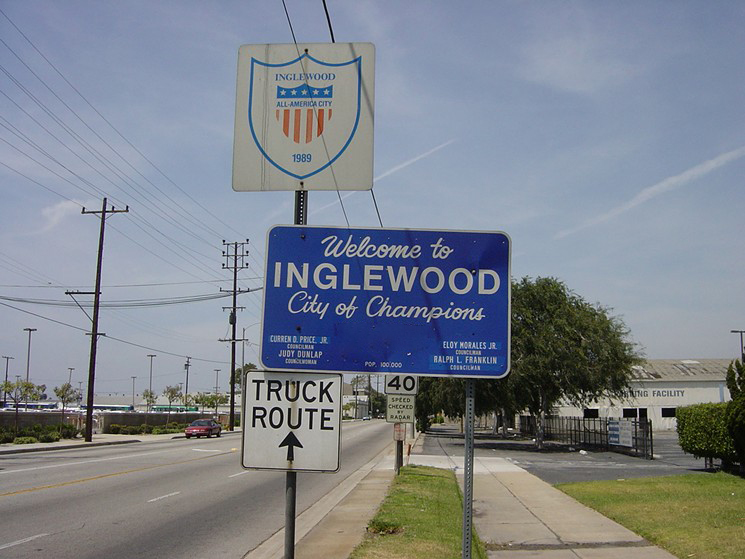 "The Inglewood Unified School District is proud to support Clean Air Day here in the City of Champions" stated D'Artagnan Scorza, Board Vice President of the Inglewood Unified School District upon voting on the Clean Air Day resolution.  "Our resolution reflects our commitment to mitigate the impacts of climate change and ensure that our students and families can help advance environmental sustainability within our community."
Inglewood's Clean Air Day committee members also include partners from Southern California Edison and SoCal Gas. "Southern California Edison is very active throughout our service territory and participate in numerous community events" stated Connie Turner, Government Affairs Manager with Edison. "We appreciate the opportunity to participate in the city of Inglewood's Clean Air Day on October 3, 2018."
"Clean air is critical to Inglewood's future as our city experiences unparalleled economic revitalization and jobs growth," stated Inglewood Mayor James T. Butts Jr.  "Recognizing that healthy air quality contributes to our community's sustainability and well-being, the City of Inglewood is proud to take action and participate in the first annual California Clean Air Day."
Committee member Mike Harriel, Regional public Affairs Manager at SoCal Gas stated "California's smog and air pollution levels are among the worst in the country. Now more than ever, it's important that we all work together to clean up the air.  SoCal Gas has long been a leader in developing clean energy solutions that reduce emissions, improve energy efficiency, and keep bills affordable for customers. Something not everyone is aware of is that natural gas can be renewable, too. Right now, we're working hard to increase the production and use of carbon-neutral renewable natural gas, or 'biogas,' derived from organic waste from places like dairies and landfills. We're also focused on advancing the use of new ultra-low smog-forming emissions engines for heavy-duty trucks in the transportation sector, solar-powered hydrogen generation, fuel cells, and power-to-gas technologies."
Join Inglewood in clearing the air by making your own Clean Air Pledge
---
Inglewood Regional Committee Members
Angela Williams, City of Inglewood
Melissa Sandfield, City of Inglewood
Eloy Morales Jr., City of Inglewood
Mike Harriel, Socal Gas
Sarah Chang, Social Justice Learning Institute
Connie Turner, Edison
Amanda Sotomayor AYSO
Derek Steele, Social Justice Learning Institute