How California Clean Air Day Compliments Other Efforts
We love Earth Day! We love Bike to School Day. We think Rideshare Week Rocks. Heck, we even love National Chocolate Covered Pretzel Day. *
We also love campaigns. We think every employer should be a part of the Bay Area Air Quality Management District's cut the commute program in Bay Area. We love Idle Free Bay Area's Idle Free Pledge. Every Mayor in California should commit to take action on climate. And if you work in philanthropy you should sign the pledge to put resources toward fighting climate. And for everyone trying to track their own personal environmental impact, we highly recommend checking out WeRenew.
Are we concerned about competing with these programs? Do we think people get too many messages?
In a word: NO.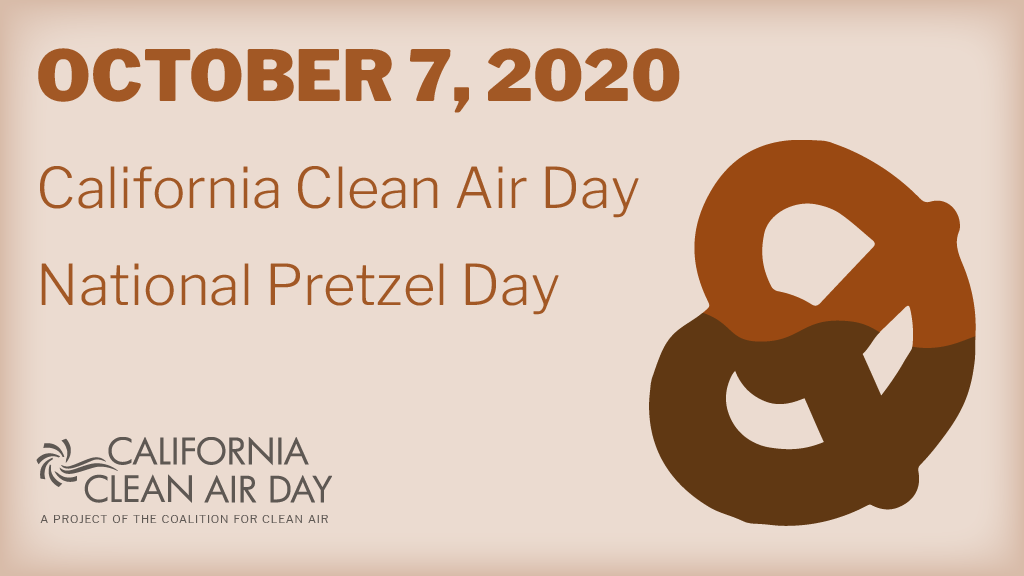 The average person is exposed to 5,000 ads per day. From Tony the Tiger to "tell us which of these cats you like best", we are bombarded with information that does little in the way of social good. We can and should be working together to ensure that positive messaging is a part of that mix, especially when it is so easy to hit the "skip" or "delete" buttons.
California Clean Air Day certainly had its share of competing campaigns over the first two years. National Walk to School Day happened on exactly the same day as #CleanAirDayCA in 2019 and will again in 2020. And we couldn't be happier. By coordinating our efforts, we can reinforce the importance of taking personal action AND inspire students to do more to protect their health. It is a win win!
The same could be said for campaigns. While it may seem that there's an obsession with "pledges" there is a good reason for that: social psychology has shown that when you make a deliberate, public commitment to do something, you are actually that much more likely to really do it. And if you commit to doing it multiple times, it just makes you that much more accountable. We include organizations as well as individuals in that "you".
This year we are "competing" with the zinger of them all. Clean Air Day UK will take place at the same time as California Clean Air Day. We say "GREAT" bring it on. The more we collectively can encourage people, the more likely they are to take action.
Our challenge to Californians is to take even more actions than our friends "across the pond."
*National Chocolate Covered Pretzel Day is, in fact, October 7, 2020